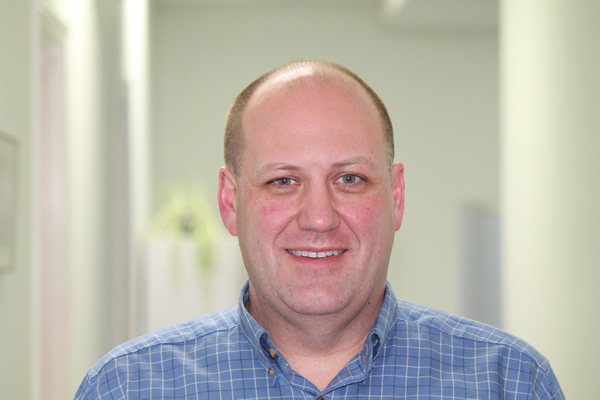 Dr. Bryant Stevener has been providing quality chiropractic care to the Capitol Region for the past 18 years. Raised in Bow, NH, he is a 1999 graduate of the New York Chiropractic College and in 2009, was voted Top Chiropractic Doctor by New Hampshire Magazine.
He manages a variety of complex conditions not only relating to the spine but the entire musculoskeletal system, including but not limited to sports in injuries, work injuries, arthritis, and other aging issues, headaches and biomechanical corrections.
Dr. Stevener lives in Concord, NH with his wife, Virginia, and their two children, Abby and Kate. He is an avid runner, golfer, and skier and draws on his own experience with these activities to help his patients maintain healthy and active lifestyles. He is also active in the community as a long standing member of the Bow Rotary Club.